Now offering e-courses!
At Insight, we believe that healing is possible. We would be honored if you would work toward your goals with our e-courses as your guide. Go at your own pace with courses like: how to practice yoga to help you love your body, how to connect with your inner child to overcome trauma, and how to embrace minimalism to improve your mental health. We are working on creating thorough, trauma-informed courses, so watch this space for more information coming soon!
Healing Your Inner Child
Join Jessica Warpula Schultz, LMFT, on a journey back to childhood with her new e-course, Healing Your Inner Child. This self-directed course dives into the science behind trauma to help you understand how your Inner Child reacts to things in your adult life. We sometimes relive old patterns that no longer serve us, causing distress, anxiety, depression and even self-harm through addiction or unhealthy relationships. On this journey, Jess serves as a patient guide, inviting you to journal, to play, and to soothe your Inner Child in ways that might have been missing in childhood.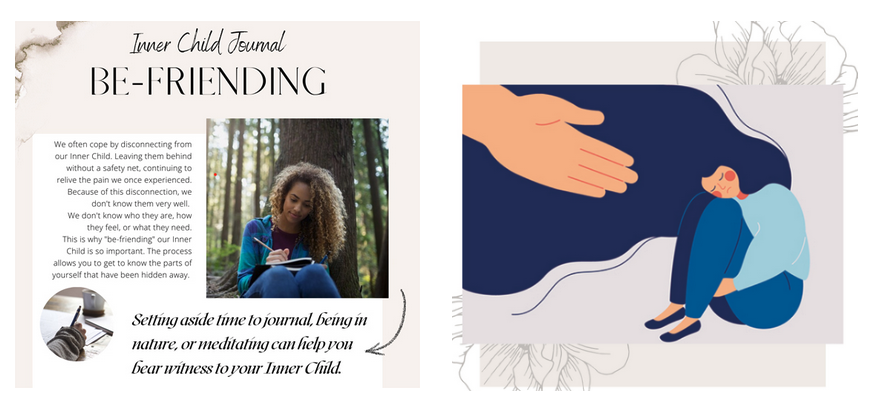 Check out our two free courses!