At Insight, we believe that connecting with the right therapist is crucial to realizing your goals.
Please find each provider's biography below, and contact us at  (608) 244-4859 to complete a short initial screening.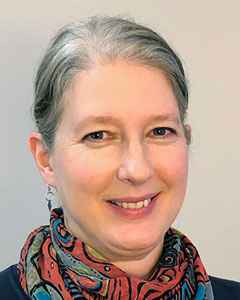 Victoria Ellington-Deitz  MA, LPC, RSMT (she, her, hers)

Victoria works with older children, teens, and adults. She has helped clients experiencing anxiety, stress, trauma, depression, uncontrollable anger, self-harming behaviors, suicidal thoughts, and problems regulating behavior and emotion.  Other clients come for therapy to ease life transitions, self-exploration and self-empowerment.  Victoria's style is collaborative, involving strength-based, cognitive, behavioral, and body-centered techniques in both individual and group therapy.  Specializing in movement, mindfulness and relaxation, Victoria has worked in a variety of agencies, hospitals, and private practice settings.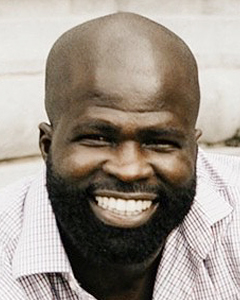 Papa Fall  LCSW (he, him, his)

Papa has extensive experience providing individual, family, and group therapies in both inpatient and outpatient settings. Papa has specialized training in multiple evidence-based practice models, including Cognitive Behavioral Therapy, Dialectic Behavioral Therapy, Motivational Interviewing, Solution Focused Therapy, Psychoeducation, Mindfulness techniques, Acceptance & Commitment Therapy, and Schema Therapy. Papa's human/social services career has focused primarily on issues of mental health assessment and treatment, community mental health services, cultural competency, mindfulness, and substance use treatment. In addition to providing direct practice, Papa also serves as a lecturer at UW-Madison and Madison College. Papa's favorite hobbies include traveling, reading, exercising, dancing and being in the outdoors.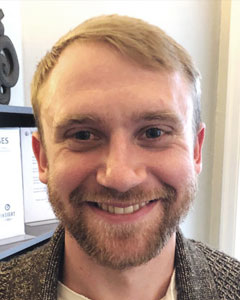 Matt Herrmann  
MA, LPC-IT
(he, him, his)
Matt believes that people want to lead meaningful and fulfilling lives, to cultivate what is best within themselves. This belief lead him to obtain a B.A. in psychology from UW-Milwaukee and get into the field of clinical mental health. He recently completed the clinical mental health Masters program at Lakeland University, on track to become a licensed professional counselor. He is most interested in the existential-humanistic approaches paired with mindfulness to enhance the human condition.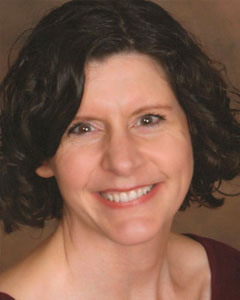 Lynn Hyland 
PhD ( she, her, hers)
Lynn is a clinical psychologist who has been working in private practices for more than 15 years.  She works with individual clients older than 16 and with couples.  She primarily practices Cognitive-Behavioral Therapy as a treatment modality, but uses other principles as well when appropriate.   Her therapy style is very directive and realistic.  She enjoys helping clients learn what is behind their feelings and thoughts and how to change them as needed.  Past clients have called Lynn "passionate" about her work and her desire to help each person she works with towards their goals and well-being. Lynn has advanced expertise in treating anxiety disorders like OCD, panic disorders, and phobias, as well as helping adults with ADHD and parents of children with ADHD.  She approaches each person's concerns with empathy and optimism. She can address: depression, anxiety, mood or emotional problems, anger, stress, self-esteem, assertiveness, attention deficit & hyperactivity (ADD/ADHD), obsessive thinking/compulsive behaviors, panic attacks, phobias, effects of trauma and abuse, grief and loss, parenting, marriage and relationship problems, effective communication, women issues.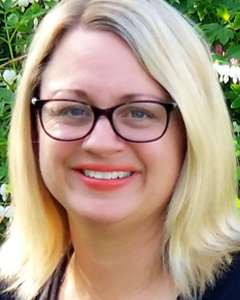 Abby Kearns 

MSW, LCSW

(she, her, hers)
Abby has worked for a variety of nonprofit entities in both the Madison and Milwaukee geographical areas. She has over 17 years' experience working with individuals, couples and families. Her philosophy of counseling is client-centered, based on respect for the individual and a belief in each person's intrinsic value. She believes in the potential of the human spirit to rise above painful life situations. She believes it is her responsibility as a therapist to assess what the client's needs are, to offer hope and support, and to empower them to make the necessary changes in their lives so they can reach their goals and realize their full potential. Abby's practice focuses on; parent coaching, women, adolescents, LGBTQ population, couples and small group counseling. Her specialty areas include; parent coaching, trauma, adjustment issues, anxiety and panic disorders, depression, post-partum depression, life transitions, mood disorders, relationship problems, self-esteem issues, career/employment struggles and spiritual concerns.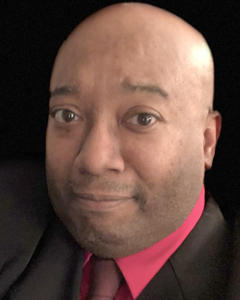 Kelly Kendricks 
MA, LPC-IT (he, him, his)
After many years of working with youth and adolescents in various capacities, Kelly has recently graduated with a masters degree in mental health counseling from Lakeland University. He has a strong belief that every individual has been influenced in their lives by the background in which they grew up, from family and friends to the environment in which they were raised. He believes that everyone has strengths in certain areas and takes great pride in helping others find those strengths, and helping them to become the best person they can be.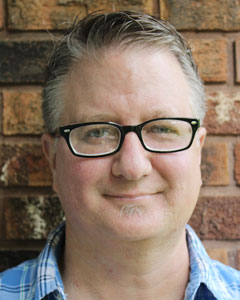 Joe Lambert 
MA, LPC, CSAC (he, him, his)
Joe believes that there is inherent good and worth in everyone, and uses a client-centered approach — as in, he's not here to judge or place his morals or values onto his clients. Rather, he wants to help lead clients down the road of life to meet their personal goals. He utilizes Cognitive Behavioral Therapy, Gestalt Therapy, Existential Therapy and other approaches. He's a licensed professional therapist and clinical substance abuse counselor skilled in helping people with a variety of issues, including anxiety, depression, co-dependency, trauma, OCD, ADHD, patience and anger issues, as well as dual diagnosis in helping those with addiction problems. He has been actively involved in the local Madison area music scene since moving here in 1998, and has witnessed the effects drugs and alcohol can have on the creative soul. His goal is to help individuals find their inner strength needed to achieve their vision of a meaningful existence. Joe has experience working with all types of clients, 15 years old and up.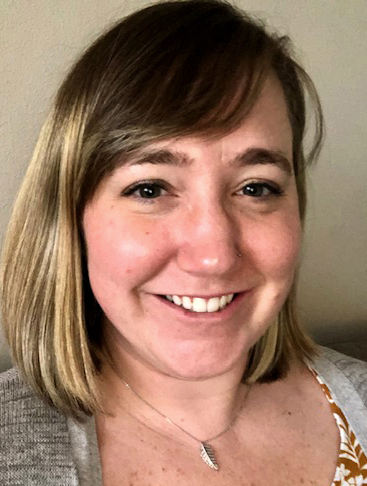 Elyse Laing 
MS, LPC (she, her, hers)
Elyse is a licensed professional counselor who specializes in working with children, youth, and families. She has experience working with children and adolescents who struggle with school engagement, anxiety, depression, ADHD/ADD, trauma, Autism, bipolar disorder, DMDD, ODD, and other mood and behavioral disorders. Elyse understands the importance relationship in the therapeutic process and puts an emphasis on being strengths based and trauma informed in her work. While she adapts her approach to meet the client's needs, she often uses modalities and approaches that include play, laughter, positive psychology, cognitive behavioral therapy, solution focused therapy, and parent-child interaction therapy.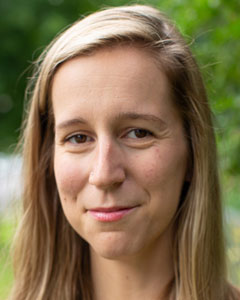 Kate Lauth  MSW, LCSW (she, her, hers)

Kate believes that each person has a unique set of gifts to offer the world and is inherently worthy of love and belonging. She works collaboratively with adolescents and adults to discover their strengths, heal emotional wounds, and find meaning and purpose in their lives. She is trained in a variety of modalities including Multi-Dimensional Family Therapy, Trauma-Focused Cognitive Behavioral Therapy, Internal Family Systems, and Sensorimotor Psychotherapy. Kate is skilled in helping people with a variety of issues including anxiety, depression, significant life changes, grief, stress, relationship challenges, and trauma. Kate's experiences with wilderness therapy, holistic wellness, yoga and mindfulness practices influence her approach to working with clients and she enjoys integrating movement, nutrition, and nature to support the therapeutic process.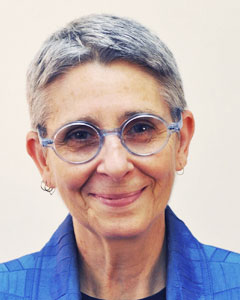 Ann Lewis  MS, LPC (she, her, hers)

Ann is a licensed professional counselor with over 20 years of experience. Ann has worked with individuals across the lifespan with diverse backgrounds using individual, family, couples, and group therapy. She has worked with a variety of concerns including life transitions, depression, anxiety, trauma, grief and loss.  Ann has extensive experience working with survivors of abuse. Ann's specialized training includes: Certified Batterer's Treatment Provider; Certificate in Aging from Boston University, Boston, Mass.; Certificate in Mental Health and the Older Adult from UW-Madison. Ann is also an adjunct instructor for a Master of Arts in Counseling program.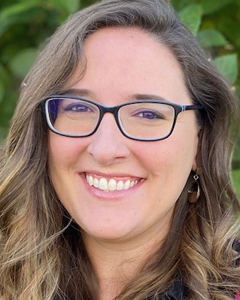 Emily Natera  LPC (she, her, hers)

Emily is a licensed professional counselor who works in individual, family, and group contexts. Emily uses a strengths-based and solutions-focused approach to empower clients to overcome challenges and create the life they want. She sees adults, teens, families, and couples who are navigating life changes, experiencing anxiety or depression, struggling with stress or anger, having relationship concerns, and those who want to heal from past wounds. She also has experience working with survivors of abuse and those who perpetrate abuse. Emily uses a variety of therapeutic interventions, including those from cognitive behavior therapy, narrative therapy, and mindfulness, to create an individualized plan so that clients can change behaviors and maladaptive patterns of thinking.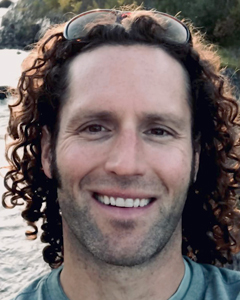 Jeff Peterson  LCSW (he, him, his)

Jeff is a Licensed Clinical Social Worker with more than 20 years experience working in a wide variety of human service agencies. Jeff has worked at UHS at UW-Madison since 2013 providing individual and group counseling to UW students. Jeff has a strong dedication to advocating for social justice and equal rights for the underserved and marginalized members of communities. As a therapist he uses a person-centered, strengths-based framework that utilizes concrete skills from DBT and CBT to collaboratively work with clients to create sustained change and develop skills to tolerate the unchangeable aspects of our worlds. Areas of specialty and interest include: traumas, identity concerns, men's issues, couples, sex and sexuality, anger, suicidal thoughts, self-harming behaviors, wellness, substance use and abuse, spirituality, and grief/loss. Jeff aspires to co-create a non-judgmental safe therapy space. Jeff welcomes working with adults of all genders, ethnicities, races, and abilities.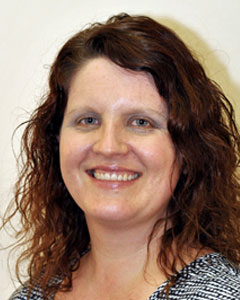 Tara Rollins  MA, LPC, BC-DMT (she, her, hers)

Tara has experience working with children and families, adolescents, and adults in a variety of nonprofit agencies, inpatient hospitals, residential treatment centers, community centers, schools, and outpatient clinics. She is a licensed professional counselor and a board-certified dance/movement therapist. Dance/movement therapy (DMT) integrates the creative process, movement, and verbal processing to help strengthen the body-mind connection and explore ways to express a client's experiences in a unique and safe way to move toward healing and growth. She specializes in working with children who are on the Autism Spectrum or have experienced trauma due to abuse or being placed outside of their home. Tara also works with individuals experiencing anxiety, depression, ADHD, body-image issues/body-based traumas, and anger-management issues. Tara's work is based on the belief that all individuals have strengths that can be used to overcome life's challenges. Tara utilizes DMT and other creative and expressive modalities as well as mindfulness, Eye Movement Desensitization and Reprocessing (EMDR), and Cognitive Behavioral Therapy to help clients process their life experiences. 
More information on Tara can be found here: https://tararollins.com/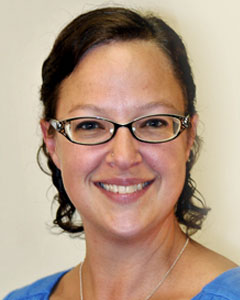 Angela Schueffner  MS, LMFT (she, her, hers)

Angela specializes in trauma/PTSD, using EMDR and trauma-focused cognitive behavioral therapy. The relief and empowerment she has seen people experience with these treatments has been truly amazing. Many have not been comfortable coming to therapy, but then the relief they experience is more than they ever thought possible.
In addition to using EMDR (Eye Movement Desensitization and Reprocessing) to treat trauma and other difficulties, Angela often works with people struggling with anxiety, life transitions, and relationship issues.
Angela is a licensed marriage and family therapist.

Please note: Angela is available Tuesdays and Wednesdays.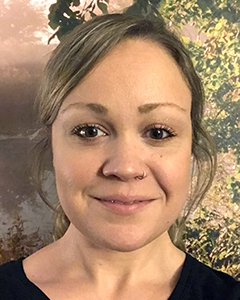 Kylie Taylor  MA, LPC (she, her, hers)

Kylie has been working in the mental health field for 14 years and has been doing direct work with clients for the last 8 years. Kylie has a masters degree in counseling, and is a licensed professional counselor. Kylie works with adults 18 years and up and specializes in severe and persistent mental illness, anxiety, depression, life adjustment issues of all kinds, anger management, domestic violence, and postpartum depression and anxiety using a strength-based and client centered approach. Kylie typically utilizes a blend of CBT, positive psychology, narrative therapy, aspects of DBT, motivational interviewing, and mindfulness therapies to help individuals cope with life challenges and mental health struggles. One of Kylie's life philosophies is: we're all in this together. Often times mental health issues can feel isolating and outside of our control, and seeking help shows incredible strength. With the help of others, people do overcome their fears and struggles and develop confidence and skills to use in the face of adversity.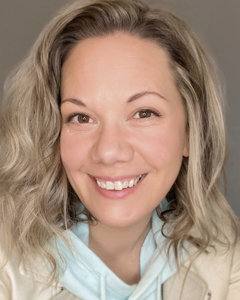 Jessica Warpula Schultz  LMFT, CFT, SNS, Sensorimotor Psychotherapist (she, her, hers)

Jessica's body-centered approach includes traditional talk-therapy as well as sensorimotor processing, movement and food as medicine, mindfulness, and nervous system regulation for emotional stability.  She specializes in trauma recovery, anxiety and panic disorders, and psychological issues related to one's physical health condition. She also works with people experiencing difficulty setting boundaries, living with symptoms caused by stress and burnout, and those working to heal wounds caused by intergenerational family patterns. 
If you're interested in working with Jess, please contact our main office at (608) 244-4859.  Jess is unable to respond to direct inquiries for services.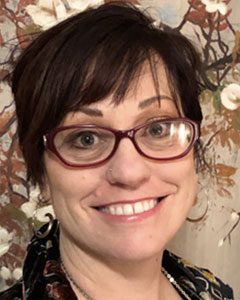 Tammi Zine  MSE, LPC (she, her, hers)

Tammi has been a psychotherapist for over 17 years.  She believes in the body, mind, spirit connection. The foundation of her work is to create a safe, therapeutic relationship in which one can heal and feel empowered. Using her intuition along with an eclectic blend of therapies including CBT and DBT, motivational interviewing, movement-based and experiential, yoga and body-focused practices, she works collaboratively with clients to access inner strength and achieve goals. Tammi specializes in: self acceptance and awareness, trauma, mind-body wellness, depression, anxiety, stress resiliency, loss and grief, life transitions of all kinds, LGBTQ concerns and impulse-control disorders. Tammi particularly enjoy working with women around empty nesting and midlife concerns.  She also enjoys working with children (age 6 and up) and adolescents with anxiety and depression using a blend of expressive arts, talk therapy and family meetings. In her sessions, the client always has the ability to choose if they want to incorporate experiential, art and or body focused practices, guided imagery and relaxation with talk therapy. In addition, her recent experience navigating demands of practicing healing work in hospitals and clinical settings has left her deeply invested in assisting others in the healing professions practice self care and work-life balance, with the hope of reconnecting them to self.  Tammi is confident that she can assist you to make meaningful, positive change in your life.
Nikki Cook  MS, C-IAYT  (she, her, hers)

Nikki is a Certified Yoga Therapist, and holds a masters degree in education-counseling and has additional certifications in trauma-informed yoga. Nikki believes yoga truly is a practice that is for every body. She specializes in yoga for eating disorders, addiction and trauma. In Nikki's classes you will find a welcoming, supportive community. She wholeheartedly believes that yoga can be a powerful and effective component of the healing and recovery process, and is committed to finding ways to make the transformational tools of yoga available to every body. 
 Nikki does not accept insurance. Her rates are $100 for the first session, $80 per continuing hour-long session. Call 244-4859 with questions.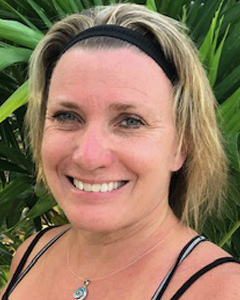 Maureen Grosse 
MS, C-IAYT, NBC-HWC (she, her, hers) 
Maureen is a Certified Yoga Therapist, National Board Certified Health and Wellness Coach and has a master's degree in education. She has extensive training in trauma-sensitive/therapeutic yoga. Maureen uses yoga therapy and health and wellness coaching to empower her clients to take an active role in creating sustainable, healthy lifestyle habits. Maureen provides an inclusive, safe, accepting environment to learn and practice yoga. 
Maureen does not accept insurance. Her rates are $100 for the first session, $80 per continuing hour-long session. Call 244-4859 with questions.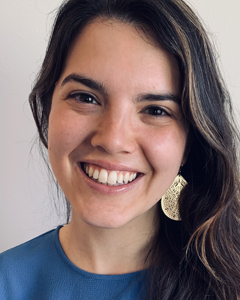 Julie Ann Orenstein 
BS (she, her, hers)
Julie Ann will soon be receiving her Master's of Social Work at the University of Wisconsin-Madison. After obtaining her undergraduate degree in family social science at the University of Minnesota, she spent six years in Chicago working in many settings including several schools, non-profit organizations, and the City of Chicago's Department of Family and Support Services. Since moving to Madison, Julie Ann has done a lot of work within the LGBTQIA+ community for GSAFE, an organization dedicated to providing inclusive and affirmative spaces for young people in the state of Wisconsin. Julie Ann is deeply committed to advocating for social and racial justice. Each experience has helped Julie Ann pursue her passion for supporting individuals and families on their quests to live authentically and accomplish their goals.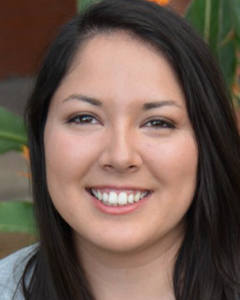 Ariyanna Toth 
RYT-200 (she, her, hers)
Ariyanna has always been passionate about mental health and wellness. She graduated from University of Wisconsin – Madison with a B.A. in Psychology. During her time at UW-Madison, she worked within the Laboratory for Affective Neuroscience and conducted research on the effects of mindfulness and meditation.  Shortly after, she started her own meditation/yoga practice, and quickly realized the impact the practice had on her mental and physical health.  She completed Yoga Teacher Training in 2017 and truly believes in the transformational effects of movement and breath work.  Ariyanna pursued her Master's in Education with a focus on Applied Behavior Analysis and is now a Board Certified Behavior Analyst.  She is interested in combining her knowledge of behavior with yoga to make space for people to live their best life.  Most of her free time is spent with her two dogs and she loves spending time in the garden or outdoors!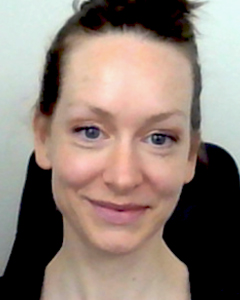 Catherine Wooddell 
MSW (she, her, hers)
Catherine has a masters of social work and clinical experience as a therapist with specializations in trauma and women's issues across cultures, before moving home to Wisconsin. Catherine's theoretical orientations are client centered and trauma informed. She works with children, adolescents, families and adults. Catherine speaks Spanish as a second language.
Catherine tiene una Maestría en Trabajo Social, y experiencia como terapeuta. Antes de volver a vivir en Wisconsin, se especializaba en trauma y problemas de la mujer a través de las culturas. Las orientaciones teóricas de Catherine son centradas en el cliente, y informados de trauma. Ella trabaja con niños, adolescentes, familias, y adultos. Catherine habla español como segunda lengua.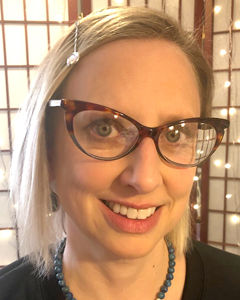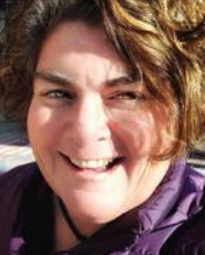 Janet Cassidy  OFFICE MANAGER (she, her, hers)

Janet brings more than thirty years of business experience to Insight. Contact Janet at janet@insightmadison.com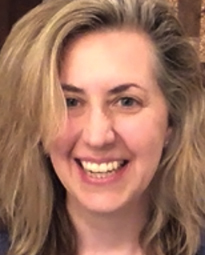 Lisa Hausbeck  BILLING SPECIALIST (she, her, hers)

Lisa contributes to Insight by handling billing and is also a 500-hour registered yoga teacher.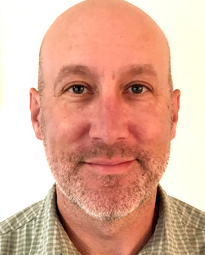 Jason Klein  VICE PRESIDENT (he, him, his)

Jason spent more than twenty years as a graphic designer and journalist before becoming a full-time member of Insight in 2020.