Somatic Expressive Therapy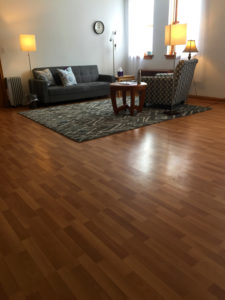 Somatic expressive therapy (SET) recognizes the body as fundamental to healing. SET uses the expressive arts — including movement, writing and drawing — to help clients better understand their healing process.
What to expect during your sessions
A combination of the following tailored to each individual: Stretching, Yoga, Qigong, dance, drawing, writing, relaxation exercises, mindfulness exercises, body-awareness exercises, and visualization.
Benefits
SET can help a client in many ways including increased relaxation, motivation and insight; lower stress, depression and anxiety symptoms; and it can encourage emotional regulation.
— Victoria Ellington-Deitz, MA, LPC, CSET