Tara Rollins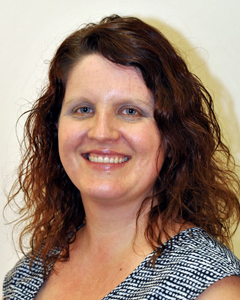 Tara has experience working with children and families, adolescents, and adults in a variety of nonprofit agencies, inpatient hospitals, residential treatment centers, community centers, schools, and outpatient clinics. She is a licensed professional counselor and a board-certified dance/movement therapist. Dance/movement therapy (DMT) integrates the creative process, movement, and verbal processing to help strengthen the body-mind connection and explore ways to express a client's experiences in a unique and safe way to move toward healing and growth. She specializes in working with children who are on the Autism Spectrum or have experienced trauma due to abuse or being placed outside of their home. Tara also works with individuals experiencing anxiety, depression, ADHD, body-image issues/body-based traumas, and anger-management issues. Tara's work is based on the belief that all individuals have strengths that can be used to overcome life's challenges. Tara utilizes DMT and other creative and expressive modalities as well as mindfulness, Eye Movement Desensitization and Reprocessing (EMDR), and Cognitive Behavioral Therapy to help clients process their life experiences.
Tara accepts the following insurance:
Quartz
Medicaid (BadgerCare)
Comprehensive Community Services (CCS)
iCare
WEA Trust
Care Wisconsin
Anthem–Blue Cross/Blue Shield
The Alliance
NOTE: We are unable to accept Badgercare Plus, such as Badgercare with Quartz HMO. If you have an HMO associated with your Medicaid plan, such as Dean, GHC or Quartz, we are unable to accept your insurance. Questions? Call us at 608-244-4859.
Contact Tara at tara@insightmadison.com
To learn more about Tara and her services, please visit her site at tararollins.com