Maureen Marshall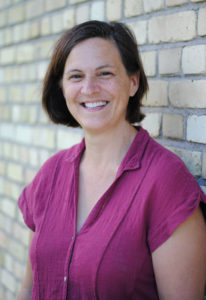 Maureen Marshall is a licensed professional counselor and substance abuse counselor. She has experience working with children, adolescents, adults, and families. She has earned certificates in trauma-focused cognitive behavioral therapy and dialectical behavior therapy. Maureen works with clients to address LGBTQ issues, anxiety, depression, emotional dysregulation, life, school and family transitions, relationship issues, co-dependency, and substance abuse issues. She collaborates with clients, working from a strengths-based approach, to address individual concerns and treatment goals.
Maureen accepts the following insurance:
Quartz
Medicaid (BadgerCare)
Comprehensive Community Services (CCS)
Anthem–Blue Cross/Blue Shield
The Alliance
NOTE: We are unable to accept Badgercare Plus, such as Badgercare with Quartz HMO. If you have an HMO associated with your Medicaid plan, such as Dean, GHC or Quartz, we are unable to accept your insurance. Questions? Call us at 608-244-4859.
Contact Maureen at maureenmarshall@insightmadison.com