Maureen Grosse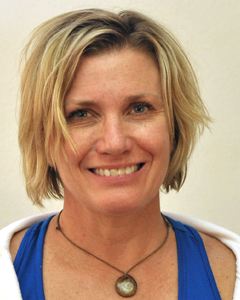 Maureen Grosse is a registered yoga teacher with a trauma-sensitive, therapeutic focus. She has experience working with children and adults in an educational setting to facilitate individual growth in personal and academic areas. She works with children, teens and adults in hospital and classroom settings to teach how connecting the mind, breath and body through yoga can empower them in taking an active role in self-care.
Maureen has experience with grief, domestic abuse, addiction, depression, anxiety, self-harm and special needs. Her passion is to validate, uplift and empower people to manage symptoms caused by physical and psychological trauma so they may grow and create a life to be excited about.
Maureen provides a caring, accepting environment where people feel safe in developing a yogic practice to help them identify and reach their goals to overcome challenges and gain independence.
While working with Maureen, you will assess your individual needs and create appropriate goals together. Maureen will develop a practice intervention consisting of yoga poses, breath work and mindfulness activities. She will teach you how to use these intervention practices independently so they will become an ongoing tool you use as you travel your life journey in a positive, empowering way.
Maureen does not accept insurance. Her rates are $100 for the first session, $80 per continuing hourlong session. Call 244-4859 with questions.