Joe Lambert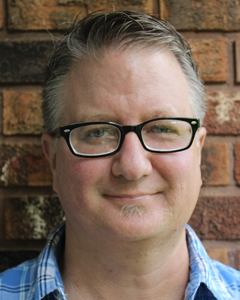 Joe Lambert, LPC, CSAC, believes that there is inherent good and worth in everyone, and uses a client-centered approach — as in, he's not here to judge or place his morals or values onto his clients. Rather, he wants to help lead clients down the road of life to meet their personal goals. He utilizes Cognitive Behavioral Therapy, Gestalt Therapy, Existential Therapy and other approaches. He's a clinical substance abuse counselor skilled in helping people with a variety of issues, including anxiety, depression, co-dependency, trauma, OCD, ADHD, patience and anger issues, as well as dual diagnosis in helping those with addiction problems.
He has been actively involved in the local Madison area music scene since moving here in 1998, and has witnessed the effects drugs and alcohol can have on the creative soul. His goal is to help individuals find their inner strength needed to achieve their vision of a meaningful existence. Joe has experience working with all types of clients, although he especially enjoys working with adolescent males, 15 years old and up, as well as adults of all ages.
Joe accepts the following insurance:
Quartz
Medicaid (Badgercare)
Care Wisconsin
The Alliance
Anthem Blue Cross and Blue Shield
WEA
Comprehensive Community Services
NOTE: We are unable to accept Badgercare Plus, such as Badgercare with Quartz HMO. If you have an HMO associated with your Medicaid plan, such as Dean, GHC or Quartz, we are unable to accept your insurance. Questions? Call us at 608-244-4859.
Contact Joe at joe@insightmadison.com