Yoga studio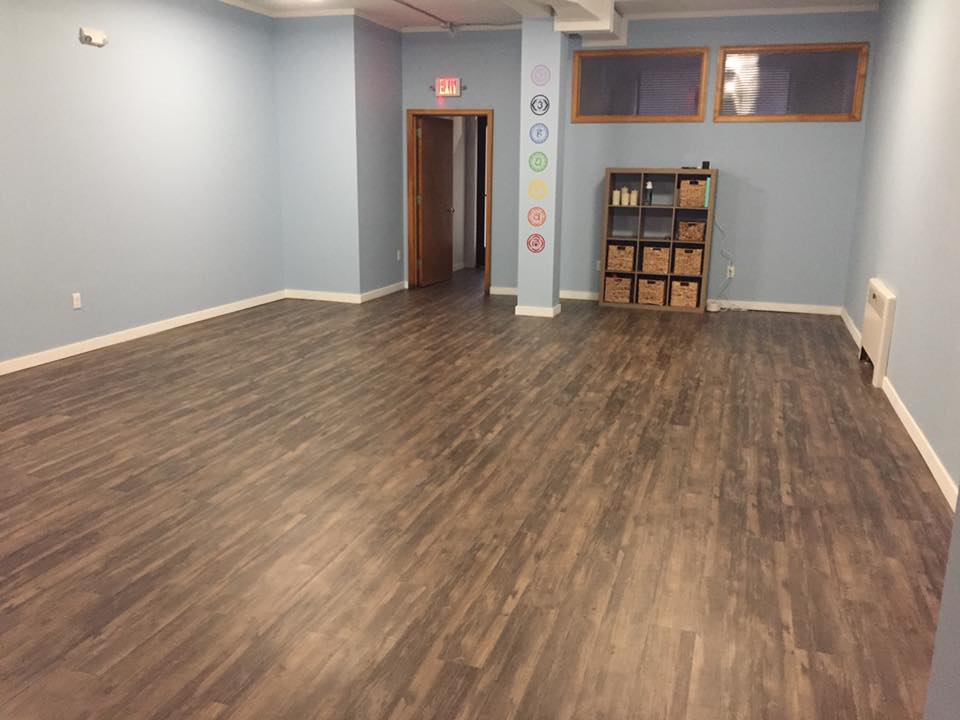 Because we believe that group energy is tremendously healing, Insight offers small classes and workshops at our cozy location at 2025 Atwood Avenue, in the old Laborers' Hall next to Mad City Music Exchange. Our intention is to offer an intimate setting to promote healing with lots of one-on-one attention; therefore, we require registration for all of our classes. Please click the SCHEDULE NOW button below to reserve your space. Payment is required when registering, unless you have purchased a class package, which are available through Schedulicity.
Our current class schedule and descriptions are as follows:
Insight Karma: Next session Thursday Oct. 25 at 6 p.m.-7 p.m.

This class focuses on awareness and being present in the moment through gentle yoga and vinyasa flow.  It will be accessible to all levels with an opportunity for challenge, rest and restoration. FREE OF CHARGE, BUT REGISTRATION IS REQUIRED.
Insight Flow

Explore yoga poses and breathing techniques designed to counteract stress in this flowing class. This class for all levels involves long holds of poses intended to release deeply held tension. Taught by a trained and seasoned trauma-informed yoga teacher. Price: $15 per 60- or 75-minute class.
Restorative Yoga

Restorative Yoga is a gentle yoga practice designed to calm the nervous system and create overall health and balance in the mind and body. This class uses props such as bolsters, blankets and yoga eggs to empower you to let go of physical or emotional challenges so you may experience healing and balance in your mind, body and spirit. Price: $15 per 75-minute class.
Chair Yoga

Learn to listen to your body and decide whether to practice using a chair, standing and/or getting down on the floor, the choice is yours. We will use breathing, mindfulness and meditation to empower you to be aware of what your mind, body and spirit need.
Essential Oils and Yoga

Learn how to weave essential oils into your yoga practice to deepen your experience in this flowing class. Learn to sense which oils can help you calm, energize and lift mood, take your deepest breath, and connect you with your true self.
CLASS PRICES:
$15 for one class
$75 for a 5-class pass
$120 for a 10-class pass
$200 for a 20-class pass
Please note: Insight offers a discount for college students with a valid student ID. Our classes and workshops are for ages 16 and up; teens must be accompanied by an adult.
For our clients who utilize Comprehensive Community Services: An individual yoga assessment must occur before registering for a class. If you are already working with Jeanne or Maureen Grosse, you may confidently register for any classes by calling or emailing us. Please email
jeanne@insightmadison.com
with any questions.